Reliable European Logistics
Power-up your business with the high-tech freight forwarder. Europe Express is a blend of the UK's ingenuity, the logistics output of Poland, and Estonia's IT competence. Our mission is to empower companies of all sizes to trade goods across borders by creating a cost effective, high-quality, transparent, and accessible freight forwarding platform. We want to make the European market truly single.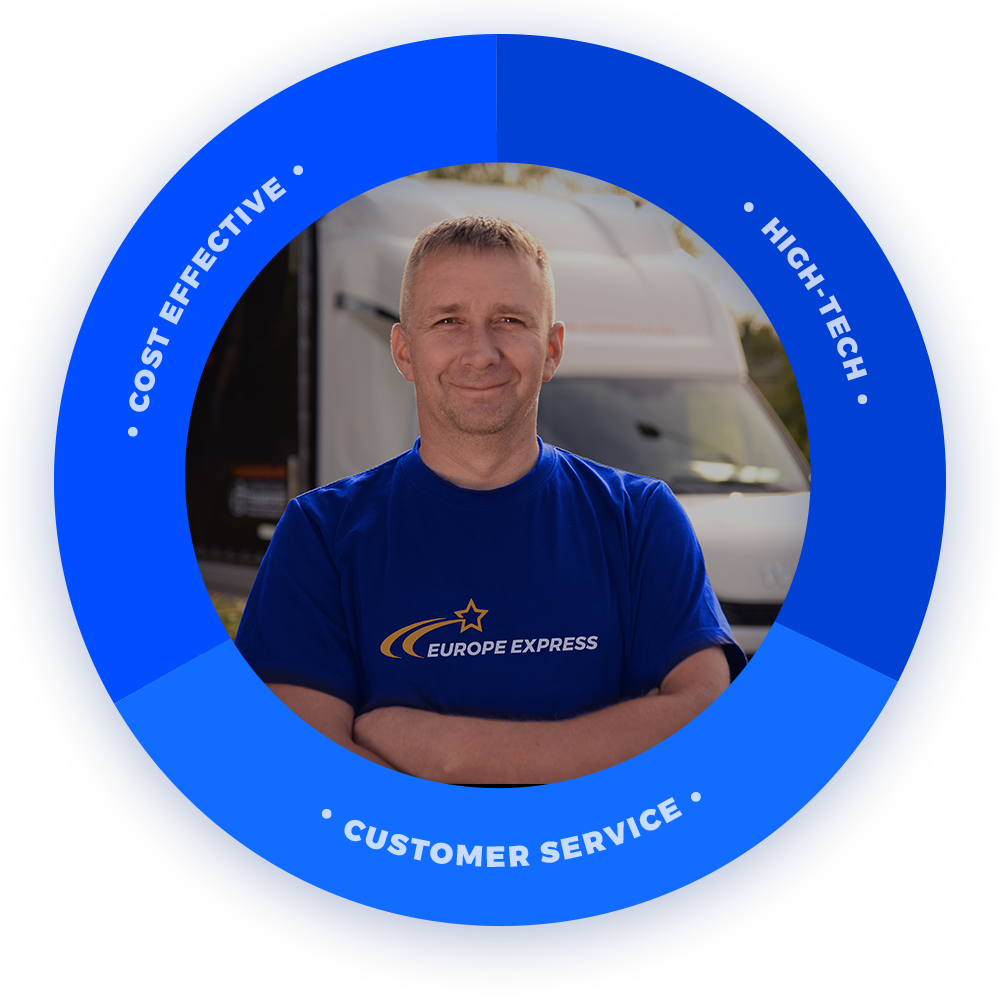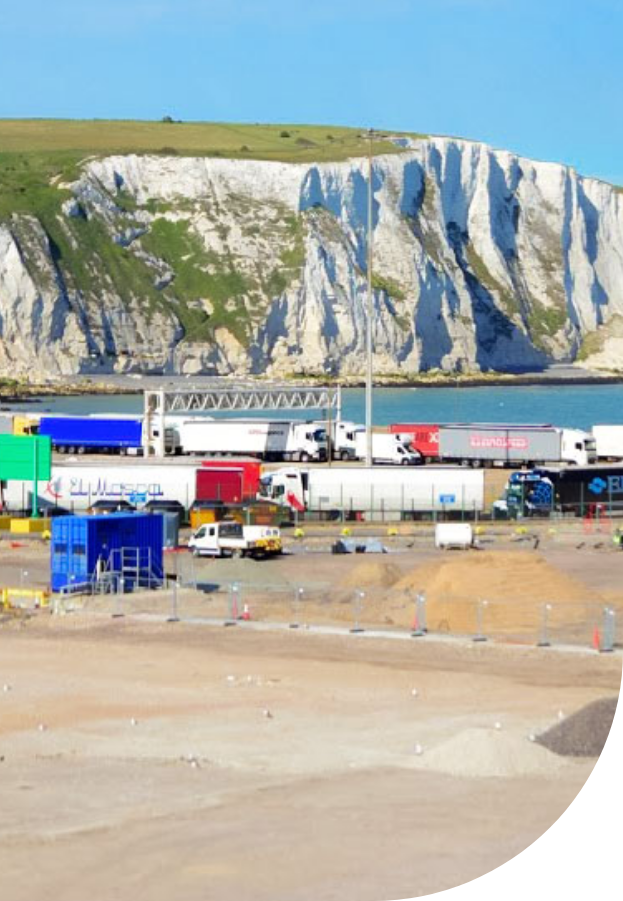 An automated freight rates checker
An International Delivery, Customs Clearance and Freight Forwarding Company in the UK
Welcome to one of the most innovative freight forwarders in the UK. We are the first shipping service in Europe to effectively use a Driver App, Track & Trace, POD and instant load finder/matchmaker for logistics operations in the European road freight sector.
Our transport services cost less than most other European road freight companies because by allocating cargo to vans automatically according to the place, distance and time, we make savings that we pass on to our customers. Just look at the recently generated quotes listed above to see our service price levels.
Not a typical transport company
Europe Express will provide you with greater control over your logistics operations. By utilising our interface you can price express transport instantly, place a new order online, schedule collection, and track your van online, in the same way you would track a car in a personal transport service.
In addition to the automated freight rates check, you can use this freight booking platform to manage payments and invoices. If you are a trustworthy client, you might even receive credit from us for your future freight orders. Start now by creating your account with the UK's first artificially intelligent cargo company.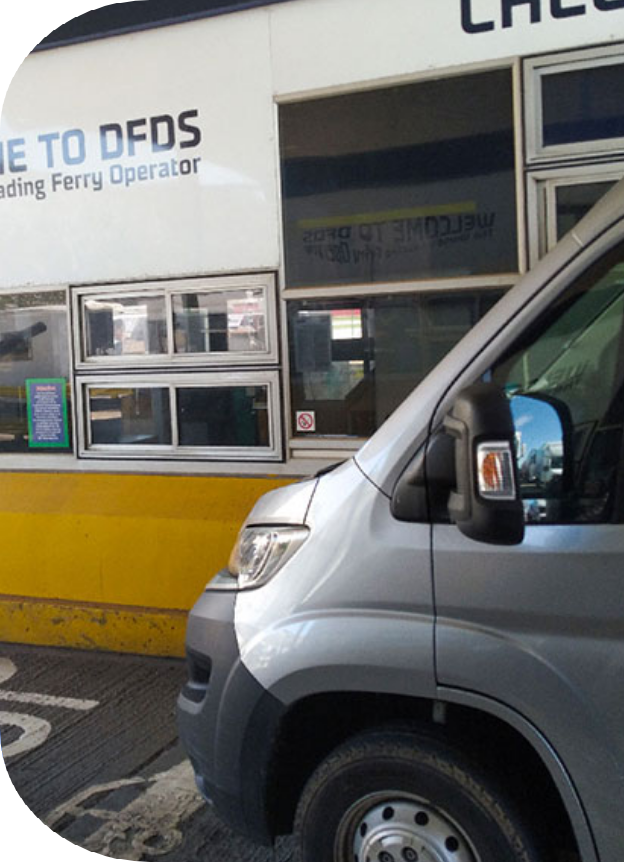 What's the cost of a Freight Forwarder in Europe?
The cost of Freight Forwarder in Europe depends highly on the pickup location, destination, the volume and the type of cargo transported. Some freight forwarders add hidden costs that are not included in the price initially displayed. On average, the rates for road freight in Europe range from €48 to €140 for one cubic metre. You can get an exact quote for your transportation service at Europe.Express.
Best International Courier
We made Europe Express for exporters and importers in the UK and the rest of Europe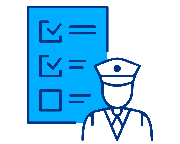 Customs Clearance After Brexit
Customs clearance and delivery, you say? Just upload your documentation, and we, together with our partners in Europe, will do the rest.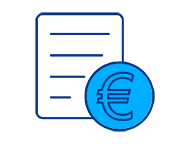 Fast VAT Invoices with Correct Rates
VAT invoices are issued instantly at the time of service booking. The VAT rate (0% reverse charge, or 20%) is always accounted for adequately.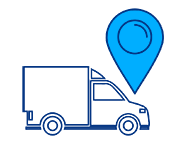 Vehicle Location Tracking
You can track your cargo's location and check the estimated time of collection and arrival to the destination via the Europe Express Portal.
Easy To Use User
Interface
Only the very best international shipping companies can match us on the user experience. At Europe Express, you can manage all your logistics and customs clearance needs from one simple online portal. Just watch the video to see why we are the best road freight company in Europe.
Not typical of international freight forwarders.
Europe Express will provide you with greater control over your logistics operations. By utilising our interface, you can price express transport instantly, place a new order online, schedule collection and track your van online like waiting for the Uber car to collect you.
Frequently Asked
Questions
Is Europe Express suitable for everyone to use?
You must be VAT registered to use Europe Express.
Does Europe Express operate seven days a week?
Yes, we collect and deliver from Monday to Sunday, but we take a short break at the end of December.
Is customs clearance included in the automatically generated freight quote?
No, the customs clearance service is available and charged separately.
Do I need to pay for the service in advance?
It depends on your company's credit score. If our credit scoring provider marks you as trustworthy, you can place orders and pay for them later.
What kind of vehicles are in Europe Express's fleet?
Our 3.5 tonne curtainsider vans can transport solid cargo of up to 20 cubic meter capacity and not exceeding a weight of 1200kg (10 pallets) each.
Is freight shipping insured with Europe Express?
Yes, all our services are insured as Goods in Transit for up to €82.650.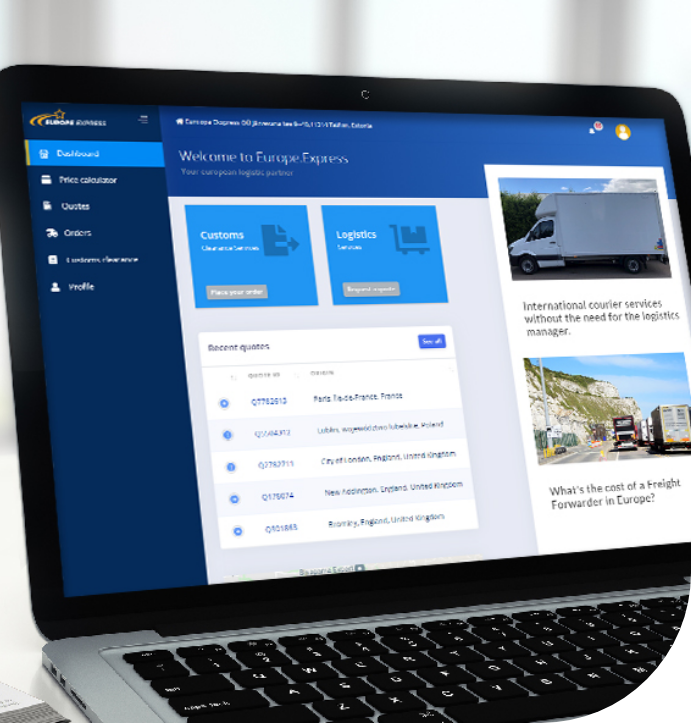 International courier services without the need for the logistics manager
If you know how to use a taxi app, you will enjoy using the Europe Express. It's that simple! The times when international shipping meant equipping the office staff with all kinds of administrative tools are gone. Now, booking a freight forwarder is even more straightforward than posting a parcel.
API access so you can plug
Europe Express into your business system
Most companies in the UK put innovation and digital transformation at the forefront of their business. If you share this view, you will certainly appreciate our API and systems integration service. Please contact us to discuss how our developers can help you integrate Europe Express's utility with your own transport management system (TMS).
European Road Freight Service for 3PL companies
Europe Express cost-effectively solves the 'milk round' errors of 3PL companies. You can access our API to feed quotes, location and finance data straight into your TMS. Have we not fully understood your problem yet? Why not speak to us about it, to check if we can tailor our service to your needs?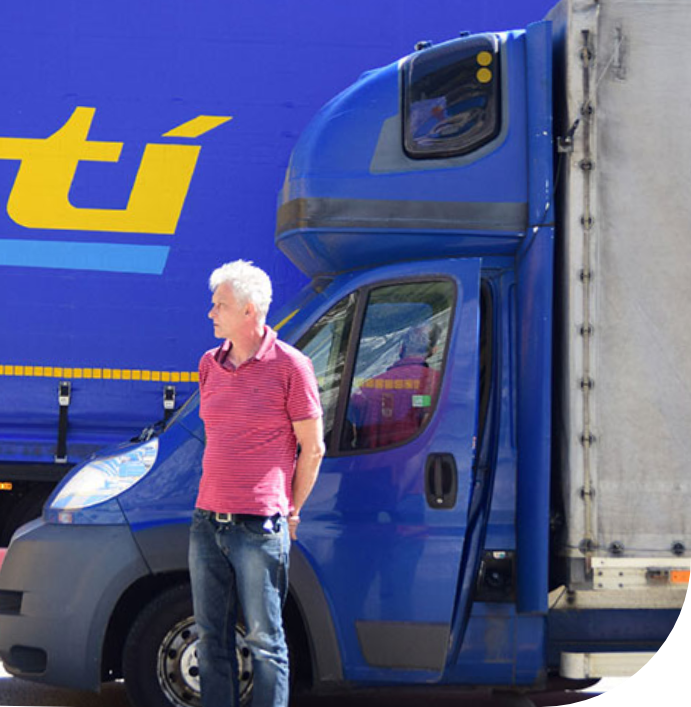 Our fleet of 42 curtainsider 3.5 tonne vans, EU registered and insured, with careful drivers
If you have some experience with economy international shipping, you probably know its flaws. At Europe Express, we eliminate incompetence, lousy communication and lack of care by treating our drivers like stakeholders. Our drivers receive extra pay for well-delivered service.
Europe Express is an SME equipped with technologies worth 3PL companies.
Europe Express comes with a Driver App, Track & Trace and POD, all of which will inform the client on the progress of their order (automatically updating with texts or emails, alongside an interface showing order progress). Our automated back-office processing, plus instant load finder/matchmaker, are programmed to solve your logistics problems.

Järvevana tee 9--40,
11314 Tallinn,
Estonia,
European Union.
freight@europe.express